"Scott's a fantastic DJ, extremely personable and friendly!" "Scott was incredible to work with! He was so responsive and professional!" "Scott kept the dance floor going the whole evening & he played the perfect balance of songs.">
For over two decades, Scott Trugman has honed his craft and specialized in the unique needs of weddings. He's a MOBILE DJ and MC who primarily works in the Monterey Bay area, including Santa Cruz & San Jose. As a veteran DJ and MC, Scott not only provides an expansive, diverse, and appropriate collection of music, but also seamlessly transitions into making announcements.
If you're interested in using Scott, he likes to begin with a short discussion of the particulars of your wedding, followed by a sit-down consultation to layout the sequence of events for your big day. This includes the mood, the key songs, special moments, announcements, and anything else he can do to make your day be exactly like you imagine it.
On your wedding day, he'll arrive approximately an hour and a half before his official start time to set-up and test equipment, tape down wires, and check-in to see if there any last minute changes. During the event, he'll make sure guests are informed of what is taking place next and help make sure the event stays on-track. After that comes the fun part. Scott personally takes pride in making sure everyone is having a great time on the dance floor while playing your favorite songs. Please contact Scott to discuss the details of your wedding or event.
He kept the energy up & everyone on the dance floor! We're so grateful he helped us create an amazing event.
"Scott was incredible to work with! He was so responsive and professional! He really let us run with our initial song requests while making some great suggestions..."
"Could not ask for better! Scott is truly exceptional. He was responsive, organized, and dedicated to making our wedding day truly special..."
"Dance the night away with Scott Trugman as your DJ. From the very first communications Scott was personable, quick to respond, and very organized..."
Scott is wonderful to work with. He was the icing on our wedding cake, & our guests thought so too!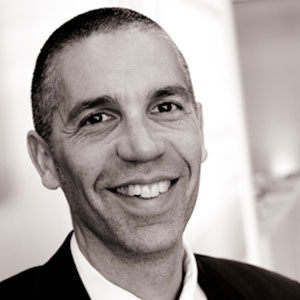 DJ'ing was a natural and inevitable occupation for me. At ten years old I was making "cassette tape mixes" of my favorite songs. Eventually I became the de facto dj at friends' house parties, and, after stepping up at my brother's wedding to be his unofficial dj, I knew this was more than a hobby. For more than a a decade I've worked as a professional mobile dj/mc in the Santa Cruz / San Jose / Monterey area, providing music, ambiance, and positive energy to countless events, specializing in weddings.

Over seven years ago, I branched off from the large DJ service I'd been working at to start my own dj business. This allows me to deliver the same high quality service at a more affordable price. By running my own business, I get to spend more time getting to know my clients and offer better service and value.
Please contact me for a free consultation in order to discuss the specifics of your event and pricing. I recognize and appreciate that every event is special and unique, and as such, I want to make sure that we are a good fit–that I am right for your needs. I don't see myself as merely a vendor delivering a service, but rather a partner fully invested in the success of your special occasion. I look forward to meeting you!